Amazing City of Auckland
Auckland is not only the largest city in New Zealand but also the largest Polynesian city in the world. There is a diverse landscape with rainforests, beaches and even volcanoes.
I stayed at the Langham hotel in Auckland with a good location within walking distance of shops and some main tourist attractions such as the Auckland Museum and the Auckland Art Gallery. The hotel had a good variety of dining options and a spa where I treated myself to a relaxing treatment known as the five elements rebalance and would definitely recommend.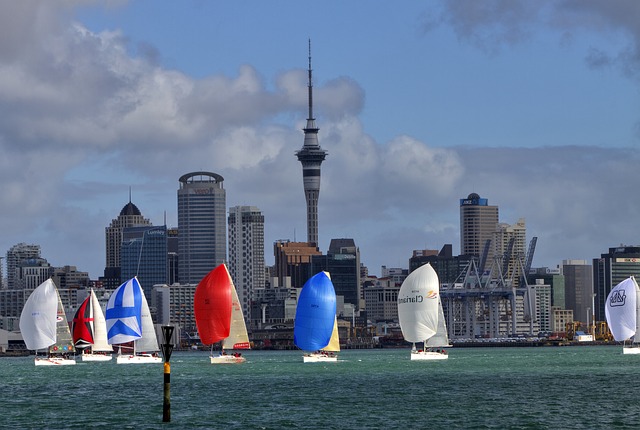 Auckland has lots to do whether you are looking for adventure or relaxation. The Civic theater is a beautiful building and worth paying a visit to. I suggest watching a show at the Civic.
Something not to be missed is Auckland's sky tower which gives you breathtaking views of the city. I dined at Orbit which is a revolving restaurant located at the sky tower and enjoyed the combination of delicious food with the amazing views of the city.
One of my favorite day trips was a visit to Rangitoto Island, which is a 25 minute ferry ride away. Rangitoto is the largest of Auckland's 48 volcanic cones. You can take the train or if you have the energy take a walk up to the summit passing black lava caves on the way.
Another place to see is the Kelly Tarlton's sea life aquarium which has the world's largest exhibit of the Antarctic Penguins. Auckland Zoo is also a popular tourist attraction.
My trip to the Waitakere Ranges was an unforgettable experience. I took the opportunity to take a walking tour in the rainforest which was definitely the highlight of my trip. After all, it's not everyday that you get to explore the beauty of native rainforests.
When looking for places to eat, you will be spoiled for choice. There is a wide selection of cuisines with some fantastic restaurants. One restaurant I found particularly good was Andiamo. The service was brilliant and the food was delicious. They also had a good choice of options for vegetarians.
Tyler Garage has a beautiful waterfront location with Asian fusion cuisine. If you don't fancy eating there, it's also a great place to sit and relax while sipping on drinks from the rooftop.
Auckland has a vibrant nightlife with clubs have a lively and friendly atmosphere. Bungalow 8 in the famous viaduct district makes for a fun night out, as does the Havana club situated on Commerce street.
Auckland is an amazing city with so much to do no matter what your age. The city has many great things to see and do. I feel like there is so much I still haven't seen and so will definitely be making another visit there soon.